Central access point to the hinterland
Manage all your bookings to the hinterland centrally. TEUbooker streamlines your container operations and gives you direct insight in the status of your transport, so that you will have more grip.
Book to a growing number of terminals in the Netherlands.

Get more grip on your operations.

All in one platform: clear and structured.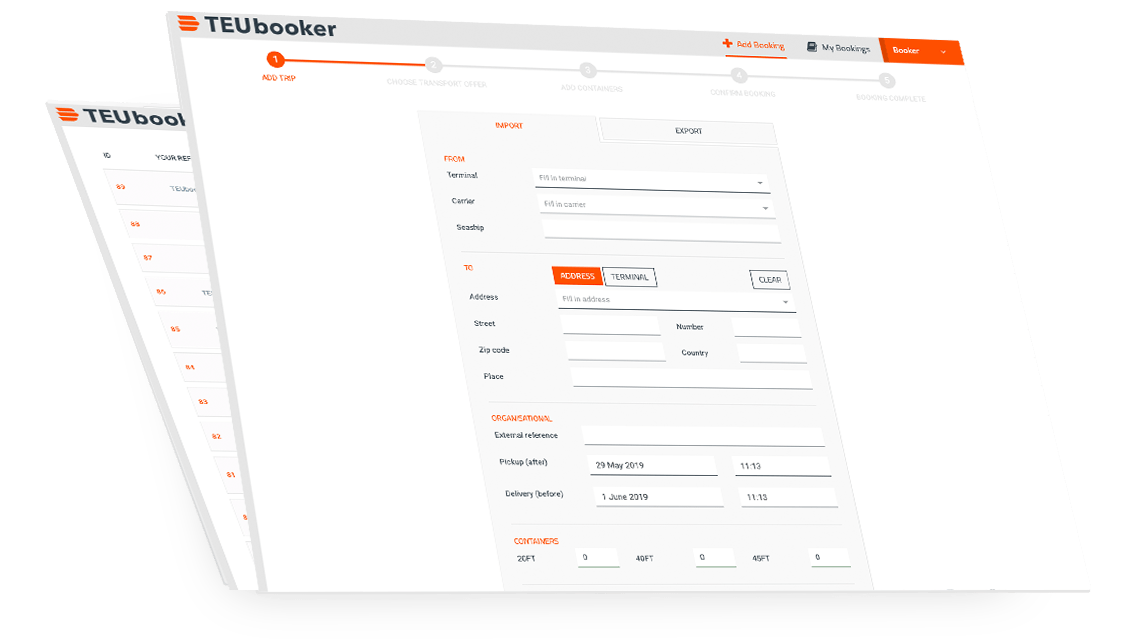 Book containers easily online
Book your container transport in 5 easy steps. TEUbooker strives to make the booking process easier. After you submit your booking details you can choose how and when your container should be transported.
One central access point to book containers.

Easy to compare and make knowledge-based decisions.
Our customer service will support you.
Track & trace your containers
Follow the progress of your booking in a personalized dashboard. See whether the container is transported by barge, train or truck. This gives you more insights and increases your grip on your operations and logistics.
More insights into your supply chain.

Know 24/7 where your containers are.
No need to call back and forth.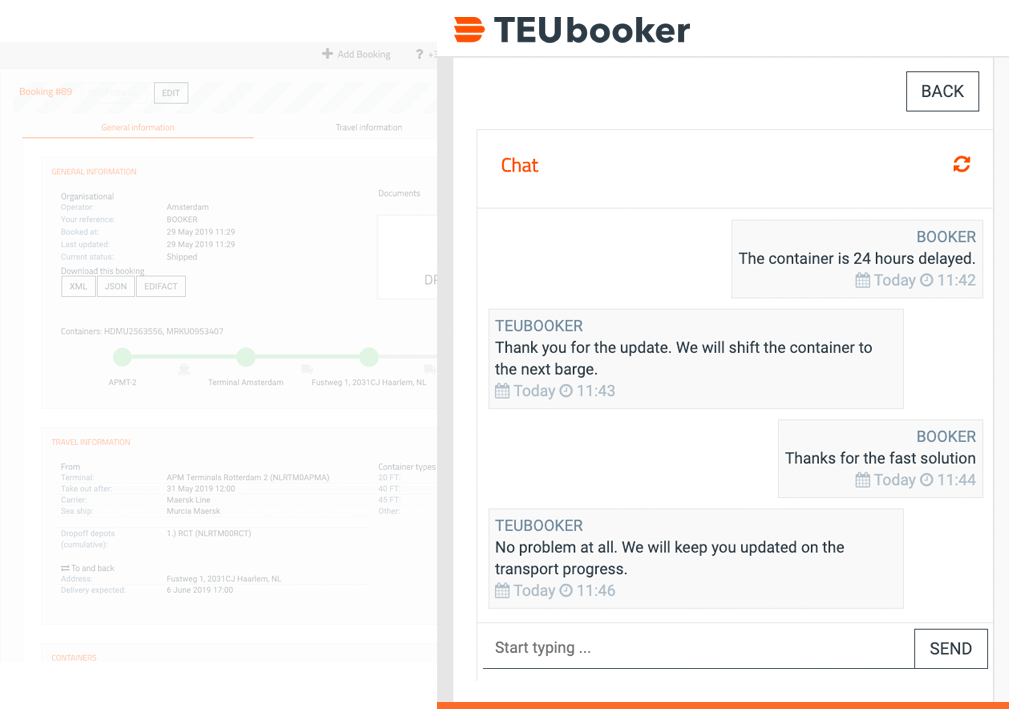 TEUbooker developed a built-in chat function within the platform. It is now possible to view both booking data and communications within one screen. You no longer have to communicate with dozens of e-mails and phone calls.
All communications centrally arranged in one place.

Contact TEUbooker directly via the online chat function.
Short & snappy messages.
Cloud-based 24/7
security
Data security and privacy have top priority within TEUbooker. The booking platform runs in the cloud and is protected 24/7. TEUbooker takes the greatest possible care of data files and information exchanges.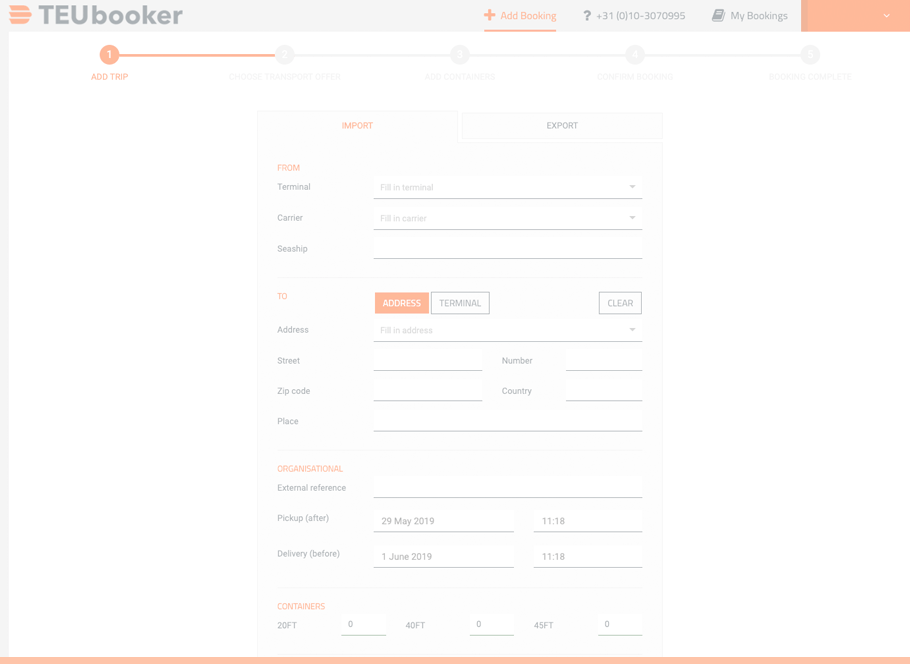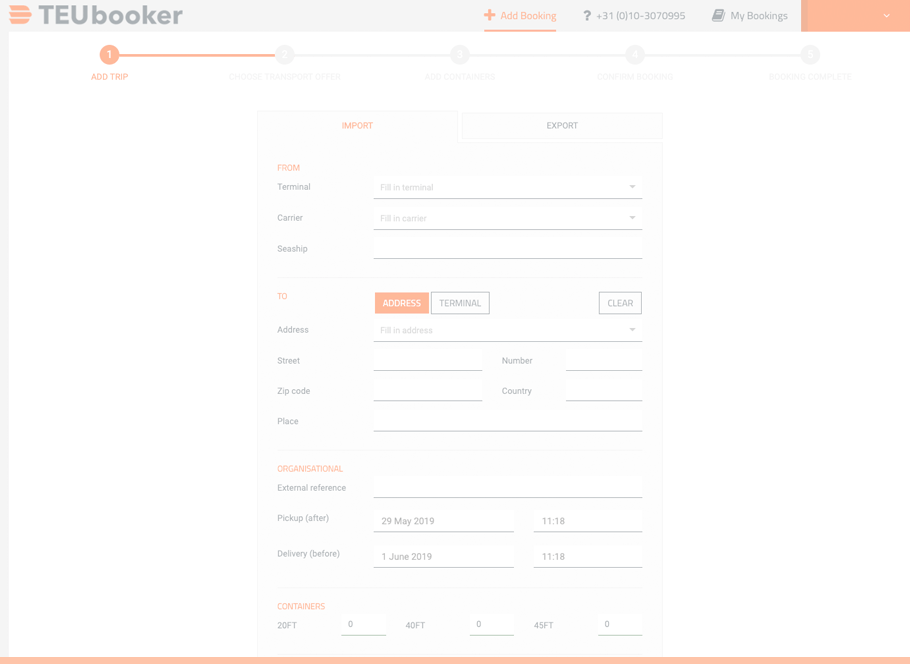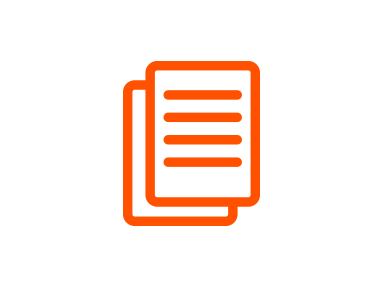 Also for your customs documentation
TEUbooker is able to help you with your transport documentation. Our experienced customs specialists prepare the promptly documentation for you. Enjoy the benefits of our one stop shop solution.
TEUbooker takes care of your customs documentation.

Transportion and documentation arranged by one party.
T1, import and export documentation.
Clear pricing and billing
After filling in the required data, you immediately see the prices per modality and the conditions that apply to your container transport. Even our invoices will be available through our portal. Off-course we can send them by e-mail.
Transparant pricing. 
No hidden costs.

Receive invoices by e-mail and in your portal.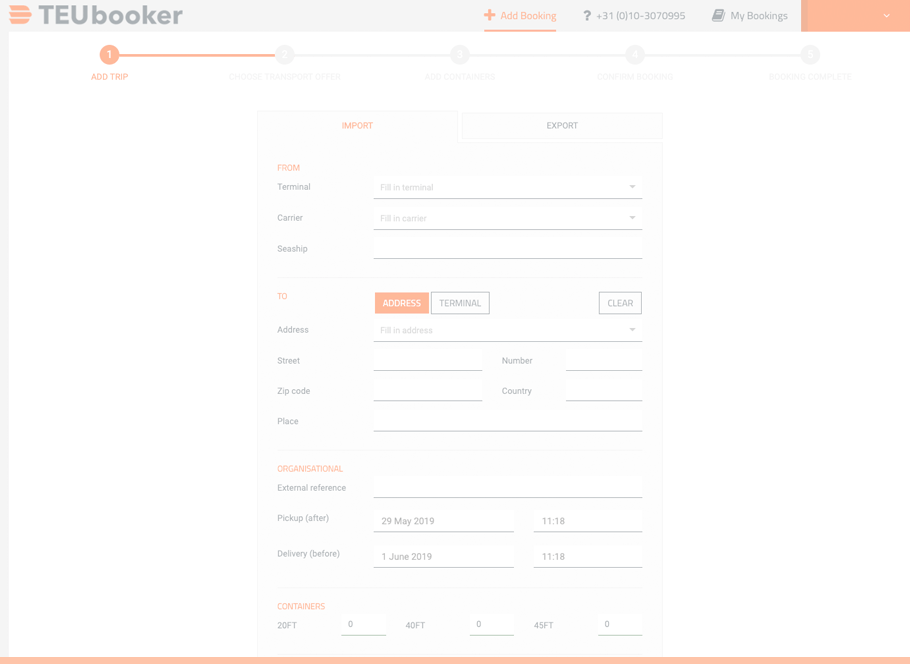 Ready for the future of container transport?
Like Nothing You've Ever Seen Before. Sign Up Today & Experience The Power Of TEUbooker.
Sign Up